When custom-made becomes the standard
BioSmile Integration is a French-Swedish company strongly committed to the Research and Development mobilizes to set new standards in developing innovative high quality custom-made solutions for the well-being of the patient.
Quality, tailor-made solutions offered with BioSmile ASC
The demand for single and multiple screw-retained solutions is increasing rapidly due to the ease of long-term maintenance of prosthetic restorations. All screw-retained BioSmile Integration solutions are offered with BioSmile ASC - Angled Screw Channel offering the possibility of making a single or multiple screw-retained prosthesis with prosthetic axis recovery up to 25 °.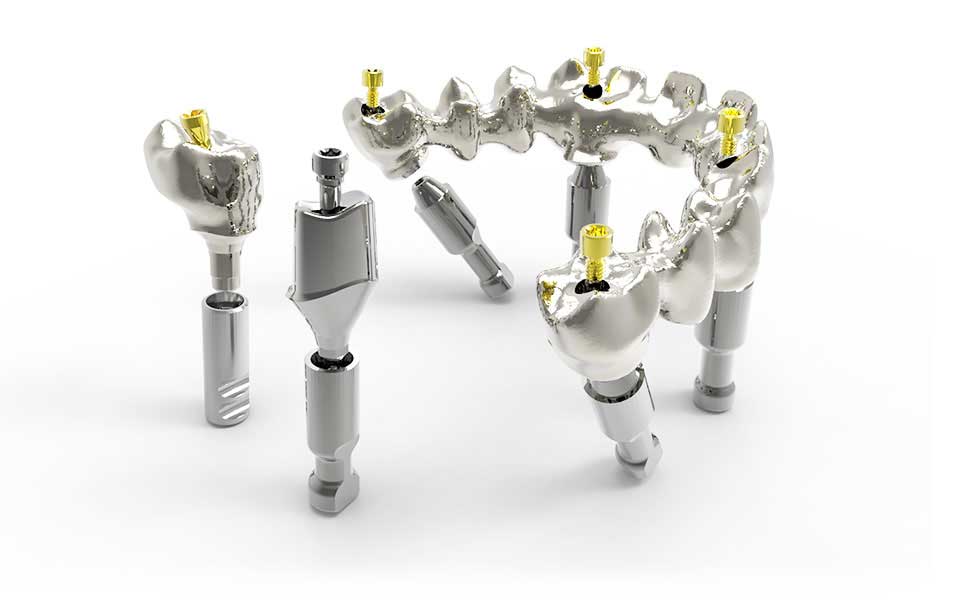 Create your account and enjoy an exceptional 10% discount on your order with the promo code BIOSMILE10!
Discover our universe of innovation by downloading our 2021 product catalog